Robertson Bodyworks - Edmonton's #1 Auto Body Shop
Edmonton Auto Body Repair & Services Since 2001
Welcome to Robertson Bodyworks, serving Edmonton and area since 2001. With more than 15 years of experience in the auto body repair industry, our team of experienced auto body shop technicians are well versed in the latest collision repair techniques to ensure your vehicle is repaired with the highest quality parts and precision. Because we're so confident in the quality of our work, we include a lifetime warranty. This means that as long as you own the vehicle we repaired, we'll stand behind our work and honour our warranty to make things right for you.
Robertson Bodyworks has been a fixture in the Edmonton community for over 15 years. We live, work and do business in Edmonton, and encourage our employees to give back to this wonderful community as often as possible. We're a locally owned and operated Edmonton body shop that looks out for our neighbors when their vehicles are in need of repair. We are focused on providing the highest level of auto body, paintless dent repair, auto painting, and auto glass repair work. We strive to ensure that at the end of the day, every one of our customers are 100% satisfied with our work. Should you have any questions about our collision repair services, please contact us, we can help.
Auto Body Shop – Edmonton – Robertsons Bodyworks
Lifetime Warranty 780-437-9500
Quality Auto Body Repair Since 2001
Open Monday to Friday 8am to 5pm
5230 99 St. Edmonton (South)
One of the most difficult aspects of any body shop repair has to do with dealing with insurance companies. We're approved to work with all the major insurance companies, and we can provide your insurance company with any necessary details they may need, such as damage photos, along with a detailed estimate outlining the exact auto body and/or paint work that needs to be completed. At Robertson Bodyworks, we'll do everything in our power to have you back on the road as quickly as possible, with a vehicle that is in as good, if not better shape than before your accident.
---
Can I Choose The Autobody Shop I Want To Repair My Vehicle?
"You have the right to have your vehicle's damage estimated and repaired at the auto body shop of your choice.  An insurance company cannot require that your vehicle be repaired at a specific repair shop."

Provicial Government of Alberta: more info here

---
At Robertson Bodyworks, we're a full-service auto body repair company. This means that we not only excel at bodywork, but we also offer auto glass repair, high-quality automotive painting, and paintless dent repair. Our wide array of services ensures that we can have you back on the road in no time at all. We're not only focused on quality work, but fast turnaround times to ensure you're not without a vehicle for long.
Whatever auto body services you're in need of, know that you can always call our office, or stop by our body shop to set up a free, fast, and no obligation assessment. Don't put off getting your vehicle repaired when getting an estimate will only take a few minutes. We're extremely cognizant of your time and we'll do everything in our power to have you in and out of our shop as quickly as possible.
Edmonton Automotive Painting Experts
You've likely seen advertisements for body shops offering rock bottom prices for automotive paint jobs. What these advertisements don't tell you is that the conditions, as well as the materials that are used, are often inferior and not able to stand up to the test of time. At Robertson Bodyworks, we only employ fully certified paint technicians that use the highest quality Lesonal paints to ensure your vehicle is restored to its original factory finish. We have an in-house mixing system that allows us to perfectly match your vehicles exact color, and our work is always guaranteed for as long as you own your vehicle.
Automotive Painting – Edmonton – Robertsons Bodyworks
Lifetime Warranty 780-437-9500
Quality Automotive Painting Since 2001
Edmonton Dent Repair and Paintless Dent Removal
There is little that is more frustrating than walking out to your car and noticing a new dent or ding that wasn't there a few hours before. These small dents can be an eyesore and if you're the type that always wants to have a dent free vehicle, you're in luck. The dent repair professionals at Robertson Bodyworks offer paintless dent repair, which is a process where remove small dents and dings from the body of your vehicle with relative ease. Whether you've experienced minor body damage due to door dings, hail damage, or small bumper imperfections, chances are good that our team can successfully repair these problems without the need for paint, which helps to save you significant money on expensive auto body repair services.
Paintless Dent Removal – Edmonton – Robertsons Bodyworks
Lifetime Warranty 780-437-9500
Quality Automotive Dent Removal Since 2001
Edmonton Custom Auto Painting Services
While painting vehicles of all different sizes is our specialty, we also offer a number of custom painting options for those projects that are a bit 'outside of the box'. Whether you're looking to paint a bus, RV, or custom motorcycle, Robertson Bodyworks would be happy to help you achieve the finished custom painting job you've always dreamed of. Our state of the art facility allows our team to paint vehicles, motorcycles, buses, boats and trucks of all sizes. Reach out to one of our team members today to learn more about our custom painting services in Edmonton.
Custom Auto Painting – Edmonton – Robertsons Bodyworks
Lifetime Warranty 780-437-9500
Quality Custom Automotive Painting Since 2001
Interested in Learning More About Our Auto Body Services?
At Robertson Bodyworks, whether you're in need of auto body repair, automotive painting, dent repair, auto glass repair, or custom painting services, we would be more than happy to provide you with a free written estimate. Remember that our auto body repair services are covered by our iron-clad lifetime warranty, which is almost unheard of in our industry. Feel free to reach out to our team of Edmonton body shop technicians today, we look forward to hearing from you soon.
Approved Edmonton Auto Body Repair Shop: AMA, Cooperators, SGI and others…
We provide auto body repair services in South Edmonton, for all of the manufacturers listed below: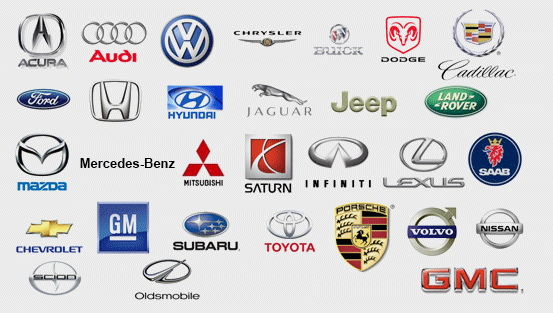 Edmonton SEO Services - AndyKuiper.com
780-437-9500
ADDRESS:
5230 99 St. NW Edmonton
HOURS:
Monday to Friday
8:00 am to 5:00 pm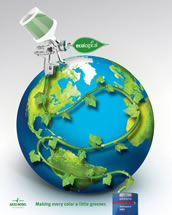 Sikkens has always developed the right products at the right time. Today, with global commitment to the environment at an all-time high, Sikkens can offer you the very best waterborne refinish system on the market.